Family-Style Curriculum: Series 1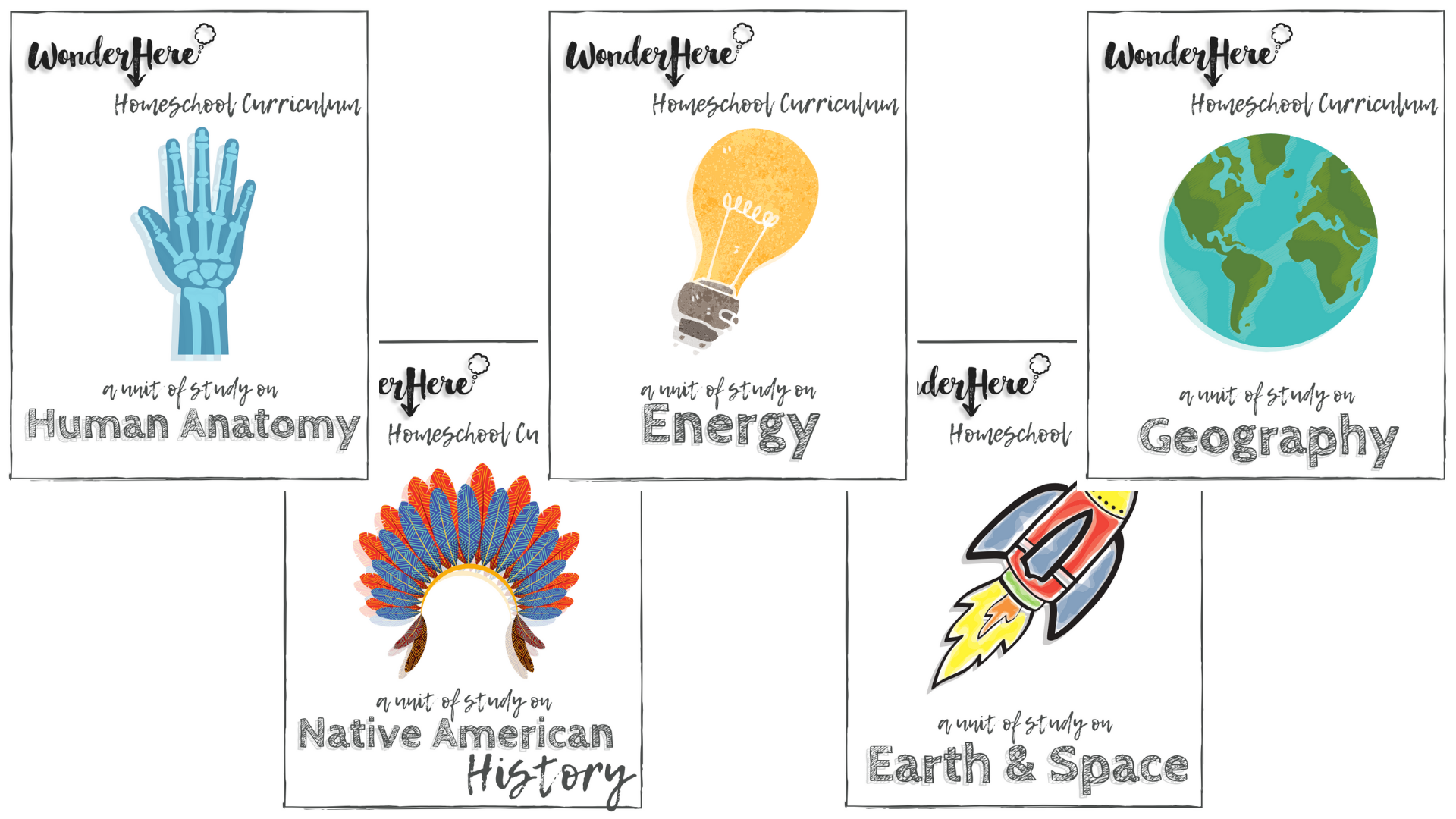 Embrace the beautiful journey of learning through our Family-Style Curriculum: Series 1. Take a trip around the world, learning about GEOGRAPHY and cultures. Explore EARTH & SPACE, traversing the earth underneath our feet and the stars and planets above our heads. Observe ENERGY in motion. Get an authentic look into the history and lives of NATIVE AMERICAN PEOPLE. Dive into HUMAN ANATOMY, understanding our bodies' systems and functions.
This full homeschool curriculum comes with FIVE 6-week long thematic learning units, EACH including:
An Instructor Guide for the parent containing:
A full materials list broken up by week
Weekly Literature
Weekly Nature Journaling activity
Weekly Composer Study
Weekly Invitations to Play
Weekly Invitations to Create
Weekly reading language arts Mini Lessons
Weekly guidance with Project-Based Learning
Unit-wide Empathy Experience Ideas
THREE leveled Student Workbooks for ALL of your reading language arts instruction, including:
Weekly Grammar Mini Lessons and practice pages
Weekly Mentor Sentence activities
Weekly Vocabulary Mini Lessons and practice pages
Weekly Comprehension Mini Lessons and practice pages
Weekly Writing Mini Lessons and practice pages
Nature Journaling and Composer Study pages
Project time recording sheets
End-of-unit reflection pages and coloring sheets
THREE leveled Appendices full of interactive learning games like:
Text Features UNO
Letter Sounds Clip Cards
Anatomy Playdough Mats
Theme Board Game
Simile & Metaphor JENGA
U.S. Map BINGO
Paper Airplane Prepositions
and TRULY over 100 more!
THREE leveled Math Projects connecting math to real world learning, like:
World Travelers Math Project
Out of this World Math Project
Native American History STEM Math Project
and more!
Monthly emails with freebies.
ALL SALES FINAL. NO REFUNDS.
PRINTED THROUGH A THIRD PARTY PRINTING COMPANY.