Family-Style Curriculum: Series 3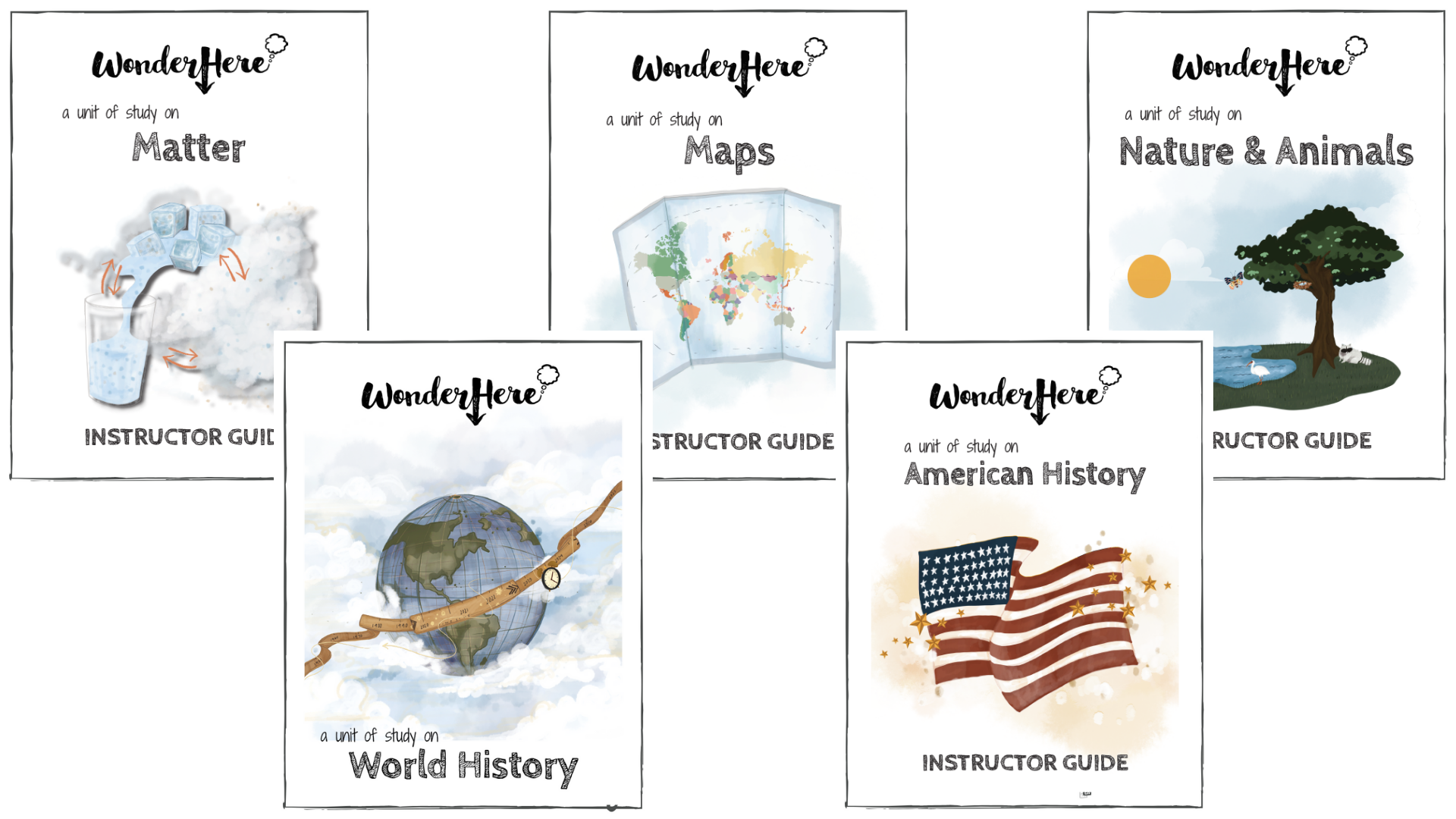 Embrace the beautiful journey of learning through our Family-Style Curriculum: Series 3. Investigate the scientific MATTER that comprises our universe. Learn the components of MAPPING and how to use maps as a tool for exploration. Explore the science of NATURE AND ANIMALS. Understand the events, key figures, and intricacies of our AMERICAN HISTORY and WORLD HISTORY.
This full homeschool curriculum comes with FIVE 6-week long thematic learning units, EACH including:
An Instructor Guide for the parent containing:
A full materials list broken up by week
Weekly Literature
Weekly Nature Journaling activity
Weekly Composer Study
Weekly Invitations to Play
Weekly Invitations to Create
Weekly reading language arts Mini Lessons
Weekly guidance with Project-Based Learning
Unit-wide Empathy Experience Ideas
THREE leveled Student Workbooks for ALL of your reading language arts instruction, including:
Weekly Grammar Mini Lessons and practice pages
Weekly Mentor Sentence activities
Weekly Vocabulary Mini Lessons and practice pages
Weekly Comprehension Mini Lessons and practice pages
Weekly Writing Mini Lessons and practice pages
Nature Journaling and Composer Study pages
Project time recording sheets
End-of-unit reflection pages and coloring sheets
Access to our entire online Content Library, full of fun learning activities like:
Root Word Go Fish
Synonyms & Antonyms Spoons
Shades of Meaning Words in a Row
Rhyming Clip Cards
Storytelling Puppets
Suffix Shuffle
Metaphor Memory
and TRULY over 200 more!
THREE leveled Math Projects connecting math to real world learning, like:
Mad Scientist Math Project
Map Maker Math Project
Nature Lovers Math Project

Stock Exchange Math-opoly

Math Project

World War Math

Math Project
Monthly emails with freebies.
ALL SALES FINAL. NO REFUNDS.
PRINTED THROUGH A THIRD PARTY PRINTING COMPANY.