Introducing the all-inclusive, K – 6th
With this full program, you have the opportunity to learn alongside your elementary-age children through all learning elements, concepts, skills, and themes… together!
Imagine sitting at your dining room table, in your back yard, at your local library doing school together. Our thematic units of learning are the same K-6th grade, while the skills and concepts taught are differentiated for various age groupings. This means, your entire family could be learning about Native American Studies – working together to create nature-inspired watercolor paintings and studying Native American composer Louis W. Ballard, but your Kindergartener is practicing storytelling through play and your 5th grader is writing an original folktale. Our goal is to bring the family together by allowing you to actually do school together… something that's never been done before!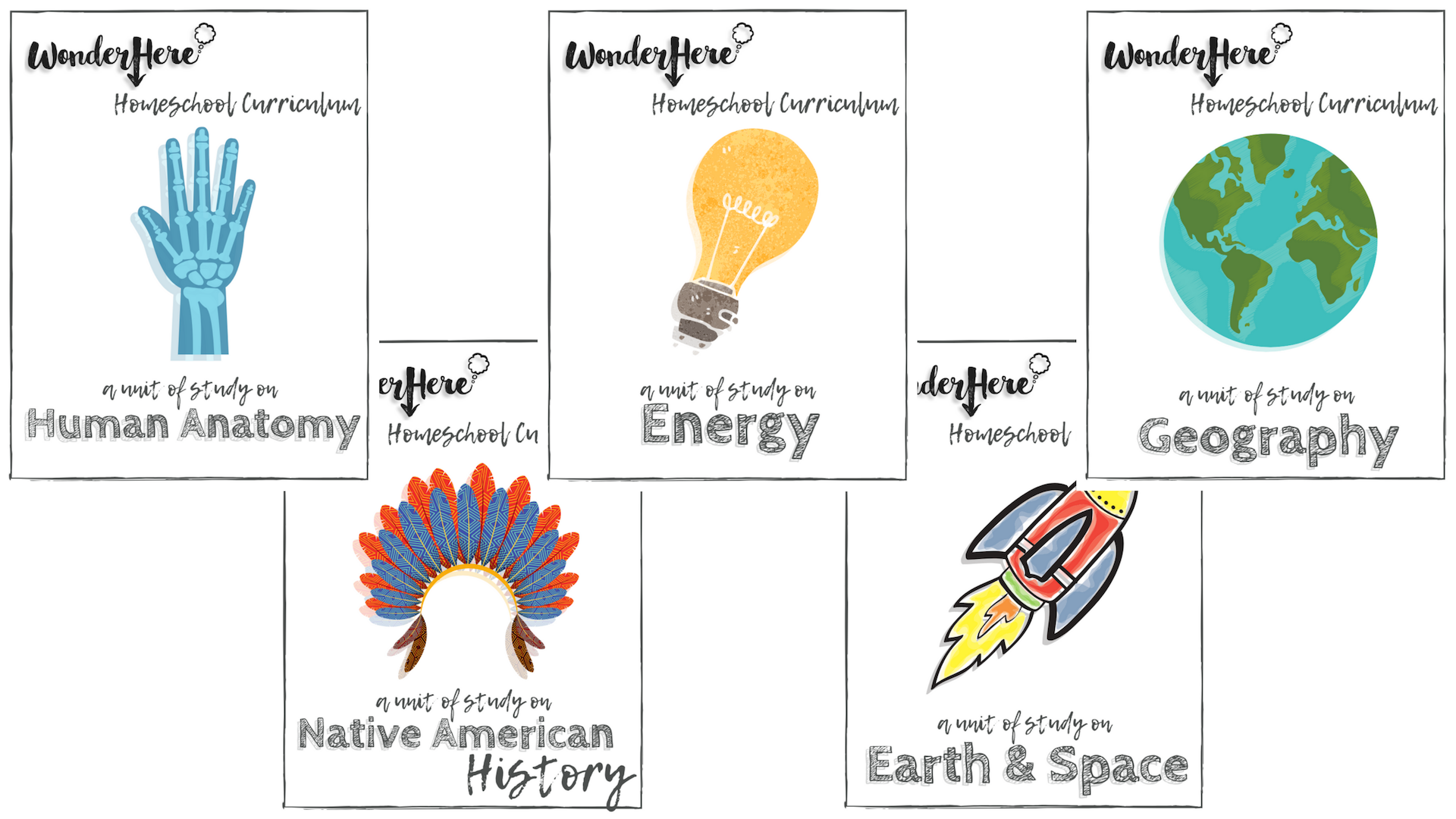 ✓ Learning opportunities and workbooks that are differentiated to meet the academic needs of all children in your household at the same time, K-6! (THAT HAS NEVER BEEN DONE BEFORE!) Enjoy high-quality downloadable PDFs of the following:
Grade Level Workbooks per unit
Weekly Literature
Weekly Comprehension Skills
Weekly Vocabulary Skills
Weekly Grammar lessons
Access to our EXCLUSIVE learning community
Weekly composer study
Weekly nature journal
Weekly invitations to play
Weekly invitations to create
Weekly PBL (project-based) learning opportunities
Bi-weekly math projects
Weekly community service experiences
✓ Reading Playbook ($75 VALUE!)
✓ WonderHere Lifestyle Magazine (a must read before engaging in curriculum)
✓ Monthly emails with FREEBIES & curriculum updates
✓ Scope & Sequence… know where you're going!
✓ Benchmark checklists to gauge child progress
✓ Progress Monitoring Assessments
✓ Homeschool 2019/2020 Planner
✓ Calendar