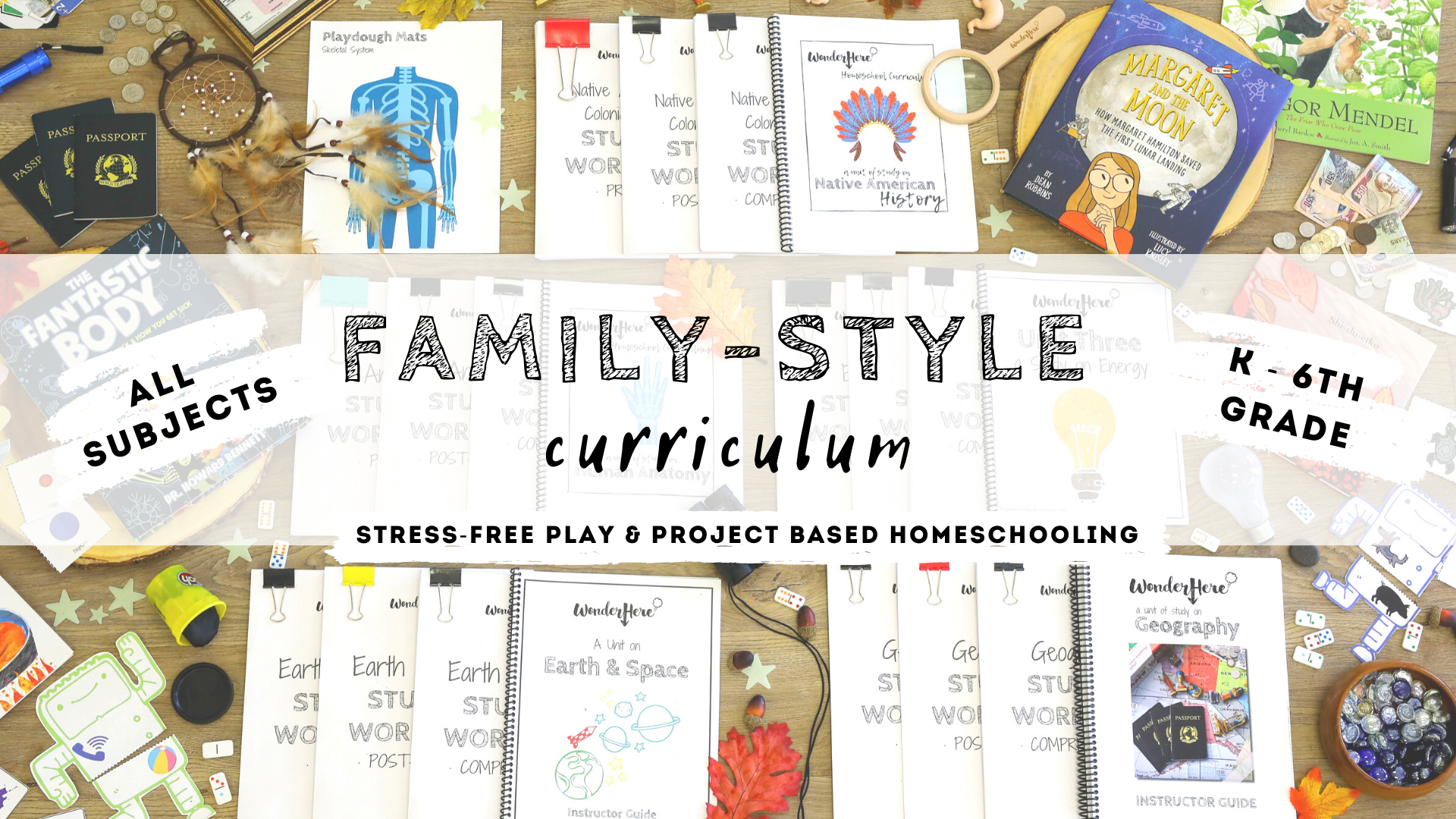 With this FULL program, you have the opportunity to homeschool your children through the same themes and concepts… together.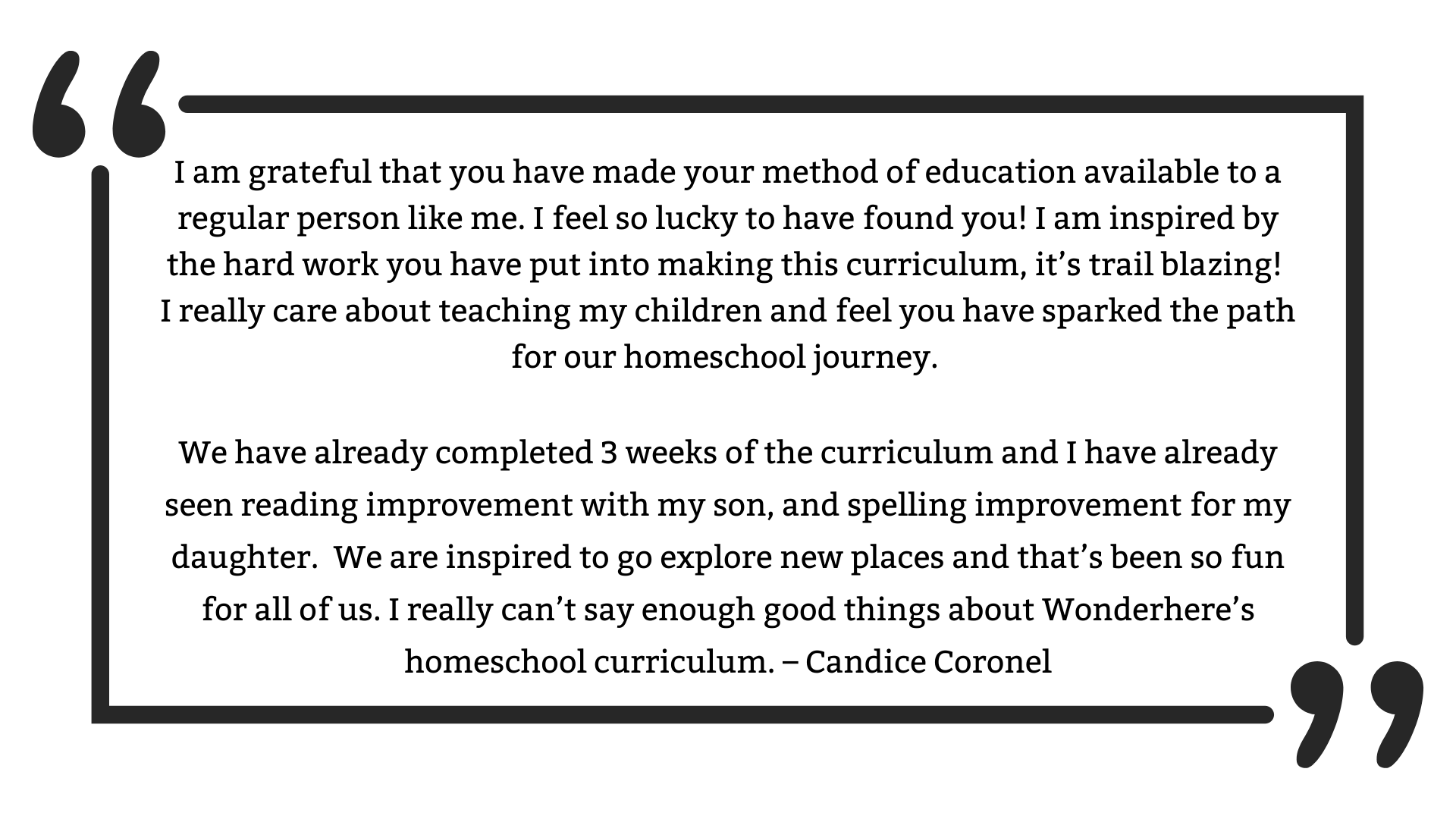 This full homeschool curriculum comes with FIVE 6-week long thematic learning units, EACH including:
An Instructor Guide for the parent containing:
A full materials list broken up by week
Weekly Literature
Weekly Nature Journaling activity
Weekly Composer Study
Weekly Invitations to Play
Weekly Invitations to Create
Weekly reading language arts Mini Lessons
Weekly guidance with Project-Based Learning
Unit-wide Empathy Experience Ideas
THREE leveled Student Workbooks for ALL of your reading language arts instruction, including:
Weekly Grammar Mini Lessons and practice pages
Weekly Mentor Sentence activities
Weekly Vocabulary Mini Lessons and practice pages
Weekly Comprehension Mini Lessons and practice pages
Weekly Writing Mini Lessons and practice pages
Nature Journaling and Composer Study pages
Project time recording sheets
End-of-unit reflection pages and coloring sheets
THREE leveled Appendices full of interactive learning games like:
Text Features UNO
Letter Sounds Clip Cards
Anatomy Playdough Mats
Theme Board Game
Simile & Metaphor JENGA
U.S. Map BINGO
Paper Airplane Prepositions
and TRULY over 100 more!
THREE leveled Math Projects connecting math to real world learning.
Access to our EXCLUSIVE online homeschool community.
Monthly emails with freebies.
So why "Family Style"? Because we are better together.
These themes are not sequential or restricted to specific grades, and the units are intentional and careful differentiated to meet the specific needs of each child in their personal development and academic pace to carry your learning journey Kindergarten – 6th grade. 5 units x 6 weeks each + 1 week of rest after each unit = 35 full, fun, and family-centered weeks of learning! That's a complete school year.
Hear more about our curriculum from our founders!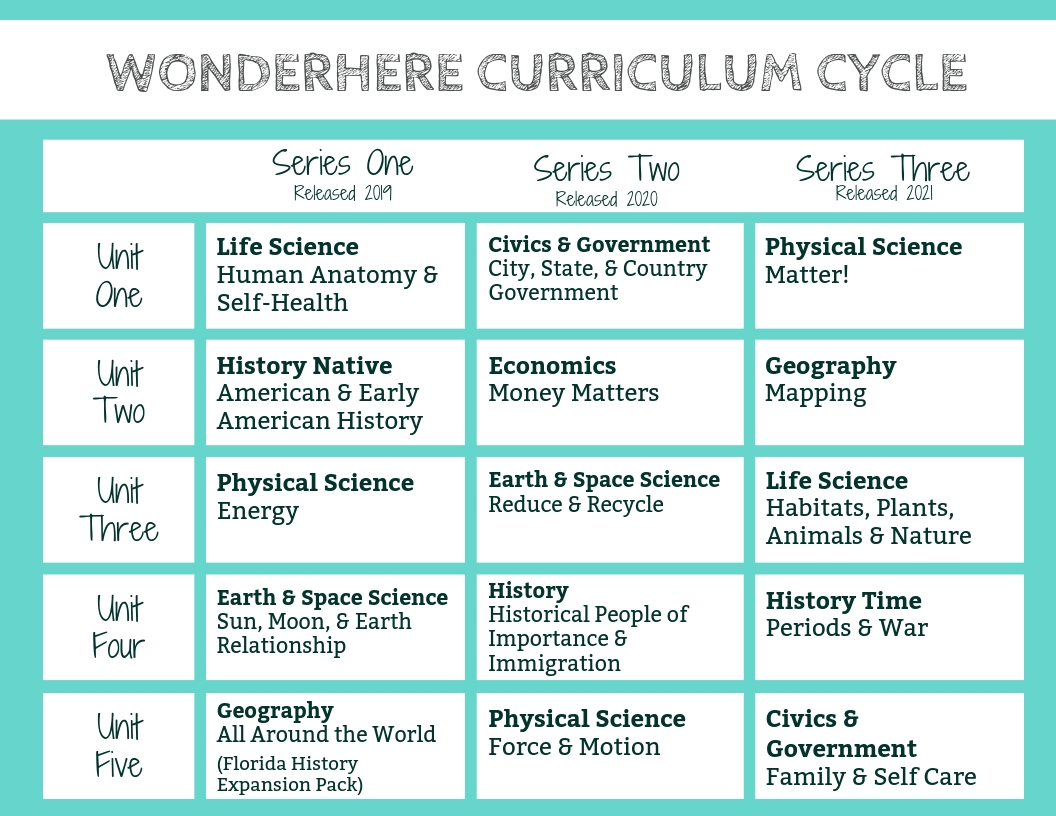 We've also got the future in mind.
Check out the the curriculum we'll be releasing in 2020 and 2021!