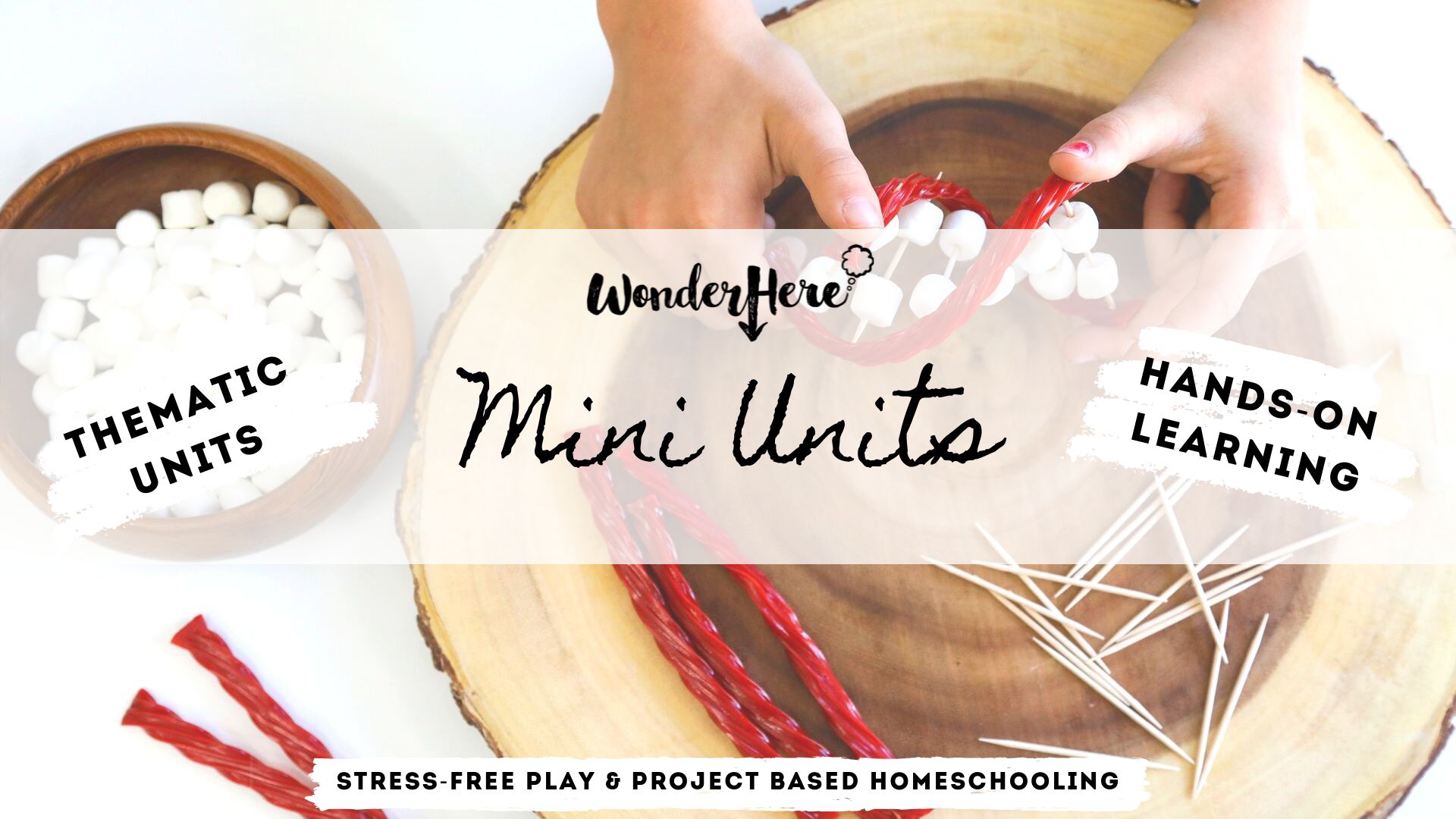 6-week thematic units you can learn through at your own pace,
selecting the topics that are of most interest to your kiddos!
Each Mini Unit includes an Instructor Guide for the parent containing:
A full materials list broken up by week
Weekly Literature
Weekly Nature Journaling activity
Weekly Composer Study
Weekly Invitations to Play
Weekly Invitations to Create
Weekly guidance with Project-Based Learning
Unit-wide Empathy Experience Ideas
Access to our EXCLUSIVE online homeschool community.
Monthly emails with freebies.