Let me introduce to you the curriculum you've been waiting for!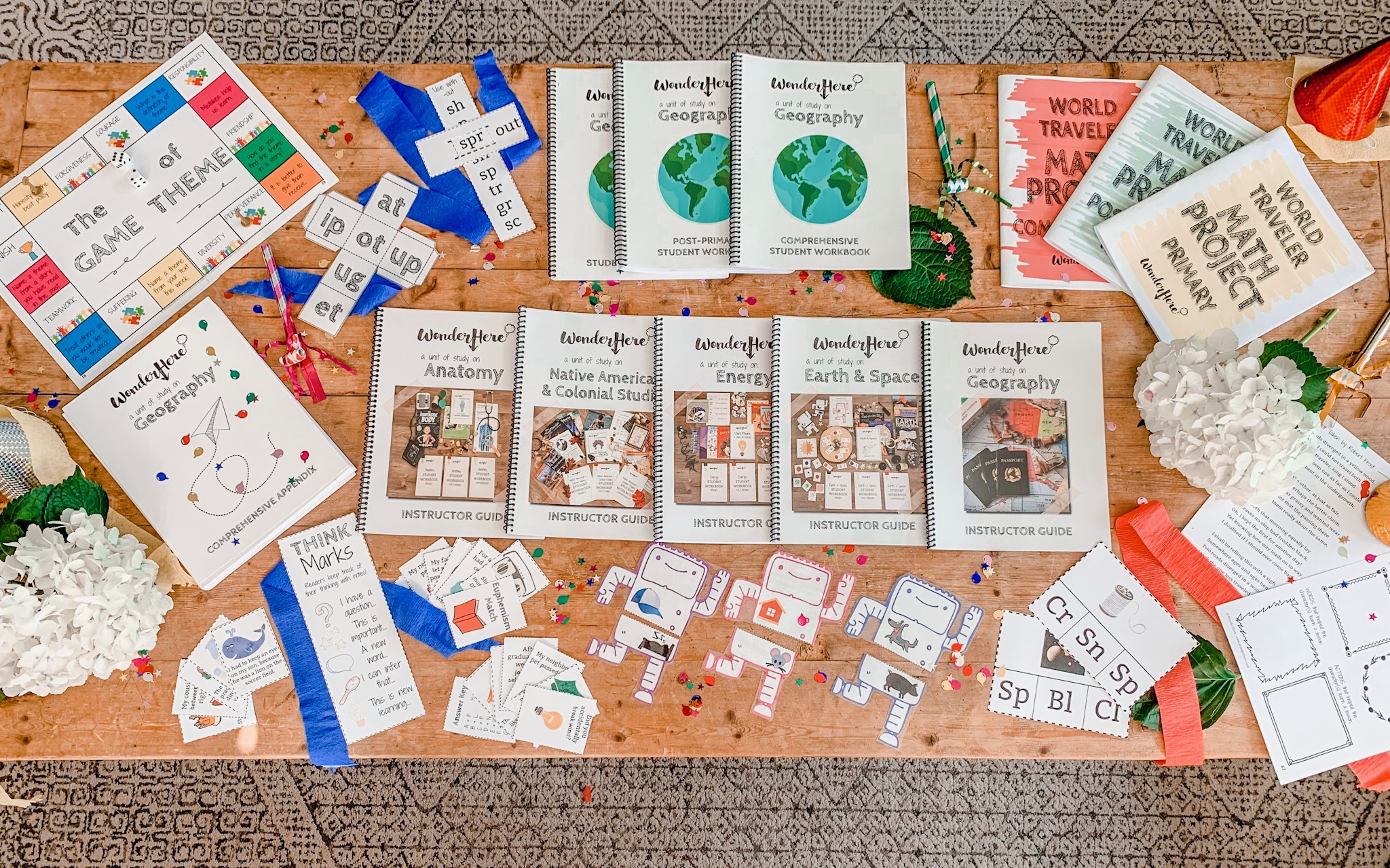 Unlike any other program out there, WonderHere's Family-Style Curriculum invites your children between grades Kindergarten-5th grade to gather around the same table, to discover and explore beautifully interesting topics together. Finnish-inspired and encompassing the very best practices from world-renowned educational models such as Reggio-Emilia and Montessori, there is, quite literally, nothing out there like this, and we are so excited to introduce our program to you.
Our curriculum uses 7 key learning elements that are interwoven throughout our program to set the table- for your child's wonder to take over and for learning to spark. Literature, art, play, nature, community, music, and phenomena (which is a fancy word for something that is observed or studied), each playing an important role to make up our full curriculum kit that is fit for the whole family.

Each idea penned, each thought transcribed, each activity, story, game, and project, every element of this curriculum was designed with your child in mind. We cannot wait to share in all of the beautiful learning that will be discovered alongside you as you explore our curriculum in your home.
And… you've guessed it! The final item to our MEGA GIVEAWAY… we are so excited to give an entire school year of curriculum to one lucky family right now!
Giveaway: WonderHere Family-Style Curriculum
Ticket Value: $449
How to Enter: Visit our Instagram post for contest details!
Winners announced on Facebook LIVE July 12th at 6PM!
As Always… Happy Homeschooling Beautiful YOU!