Wonder is for all. So, whether you are a homeschool family looking for community and enrichment or a traditional school family looking for adventure and connection… we've got something for you at the WonderHere Farm.
Envision with us ten acres of beautiful green space, lush woods, plentiful gardens, and sweet farm animals. Now, picture your child running free… exploring, playing, making friends. Imagine yourself connecting with other like-minded parents. You breathe a sigh or relief… you've found your place and your people.
So, how do you get started? Our Programs are organized by ages, so click your child's age range below to explore the 25+ programs we offer. Looking for something for YOU or for the whole family? Click the Families & Adults button to learn more!
You belong here, friends.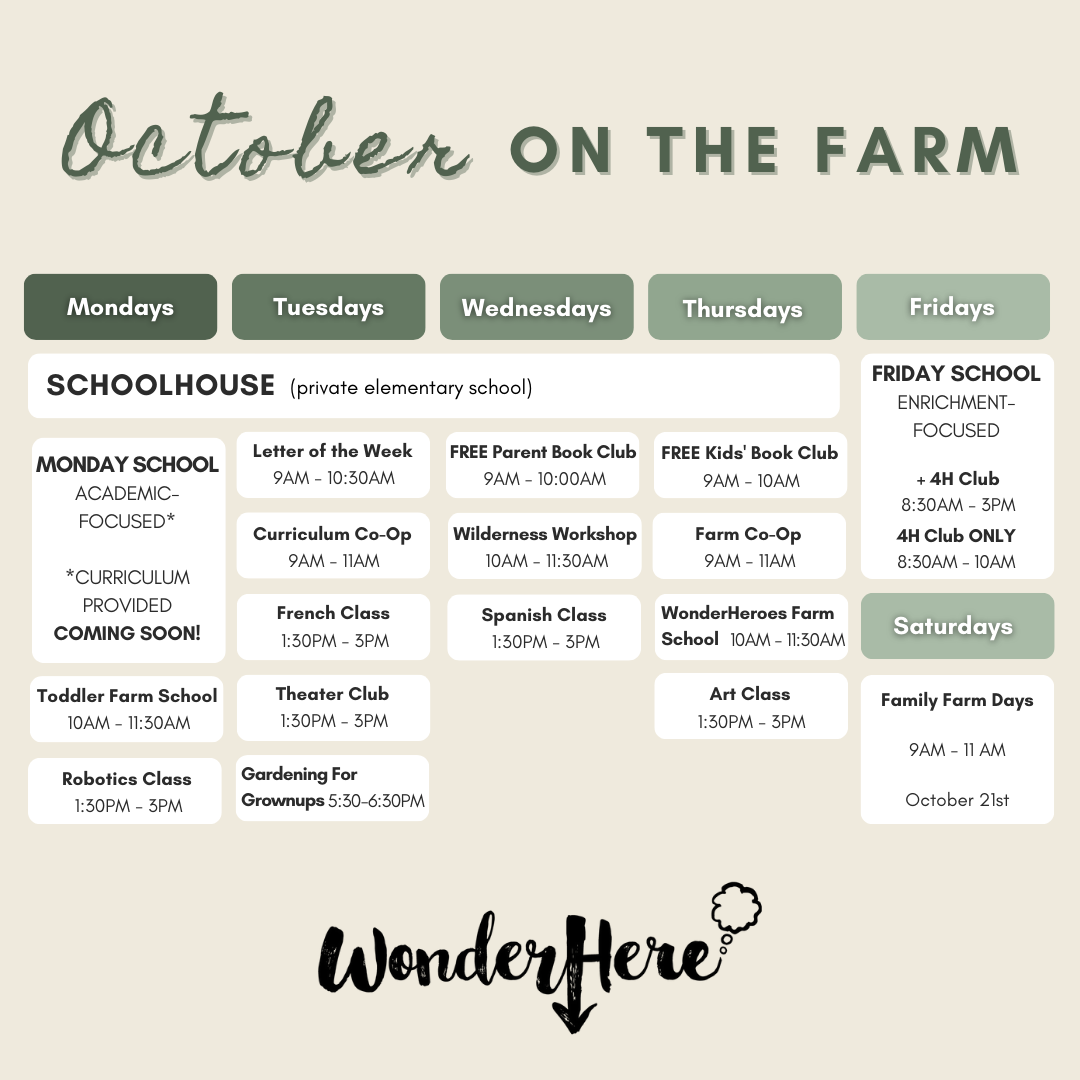 Wanting to try out a class for a day without committing to the entire month?
Here's your chance!
Sign up for a CLASS PASS to attend one class session.
REFUND POLICY
WonderHere does not issue refunds for programs. If you purchase a class and would like to cancel, we will issue you a credit to use for other classes, events, or curriculum. If you are not sure whether you want to commit to a class, we recommend trying the class out using a Class Pass.